Regular price
RM13,499.00 MYR
Regular price
Sale price
RM13,499.00 MYR
Unit price
per
Sale
Sold out
Bianca is a coffee machine with L58E group and manual control of the water flow via the paddle. The 800 ml coffee and 1.5 l steam boilers made of stainless steel ensure an excellent thermal stability. It has walnut wood details and an external water tank that can be placed on the three sides. Possibility to connect the machine to the water supply with direct discharge. Delivered with with 2-ways filter-holder with Coffee Slide spout and rich accessory box. To be operated with ground coffee.
TECHNICAL FEATURES
L58E group, paddle system with patented design, compatible with LELIT58 barista tools
Professional water/steam taps with spring closure
LCC with high-resolution OLED graphic display
Lack of water in the tank and "Reserve mode" graphic indicator
Possibility to activate pre-infusion and stand-by times
Possibility of disabling the steam boiler
Partial and total doses counter
Coffee delivery timer
Temperature displayed in Celsius or Fahrenheit degrees
Double manometer for pump/steam pressure
L58E group manometer for coffee pressure
Water supply and direct discharge
Pump calibration via external adjustment screw
Polished stainless steel appliance body with cup warmer rack and drip tray with wire grate
Walnut wood knobs, lever, paddle and feet
I/O stainless steel back-lit switch
Anti-burn multidirectional steam and hot water wands
Mug friendly
Water tank placeable on the three sides of the machine
AISI316L Stainless steel steam boiler: 1.5 l
AISI316L Stainless steel coffee boiler: 800 ml
Water tank: 2.5 l
Dimensions LxDxH: 29x48.5x40 cm
Weight: 26.5 kg
DELIVERED WITH
LELIT58 bottomless filterholder with walnut wooden handle / LELIT58 2-ways filterholder with walnut wooden handle and Coffee Slide spout / LELIT58 1 dose filter (9-11 g), IMS / LELIT58 2 doses filter (14-18 g), IMS / LELIT58 2 doses (18-21 g), IMS / LELIT58 blind filter, IMS / LELIT58 stainless steel tamper with aluminium handle / Spoon for coffee powder / Cup rack / 70 l water softener filter / Small brush with nylon bristles / LELIT microfiber cloth / Optional 4-holes steam wand nozzle / First cleaning kit
WARRANTY INFORMATION

All coffee machines and coffee grinders purchased from K-HUBS are covered by a one-year warranty, starting from the date of purchase. This warranty ensures that the equipment is free from defects in material and workmanship under normal use and service.

General Warranty Terms and Conditions for Coffee Equipment:

Warranty Coverage: The warranty covers manufacturing defects and malfunctions that occur during normal use of the coffee machines and coffee grinders. It includes repairs or replacements of defective parts or the entire unit, at the discretion of K-HUBS.
Exclusions: The warranty does not cover damages caused by misuse, accidents, unauthorized repairs, modifications, or any other circumstances beyond normal use. It also does not cover cosmetic damages or wear and tear resulting from regular usage.
Warranty Claim Process: To initiate a warranty claim, customers must provide the original proof of purchase, including the date of purchase and product details. The equipment will be assessed by our authorized service technicians to determine the cause of the defect and the appropriate course of action.
Repair or Replacement: In the event of a warranty claim, K-HUBS reserves the right to repair or replace the equipment or faulty parts, depending on the nature and extent of the defect. The repaired or replaced item will be covered by the remaining duration of the original warranty period.
Shipping and Handling: Any costs associated with shipping the equipment or parts for warranty service will be the responsibility of the customer. K-HUBS will cover the return shipping costs for repaired or replaced items.
Limitations: The warranty provided by K-HUBS is limited to the original purchaser and is not transferable. It is valid only when the equipment is used in accordance with the manufacturer's instructions and guidelines.
Discretionary Warranty: K-HUBS reserves the right to determine the validity of warranty claims and to make the final decision on whether to repair or replace the equipment or parts covered under warranty.
Share
View full details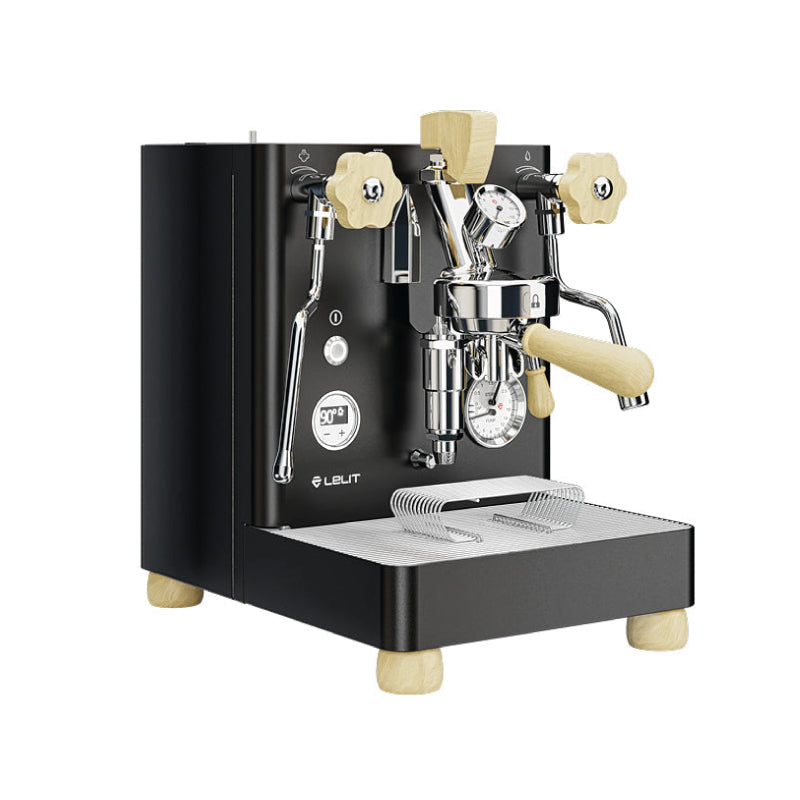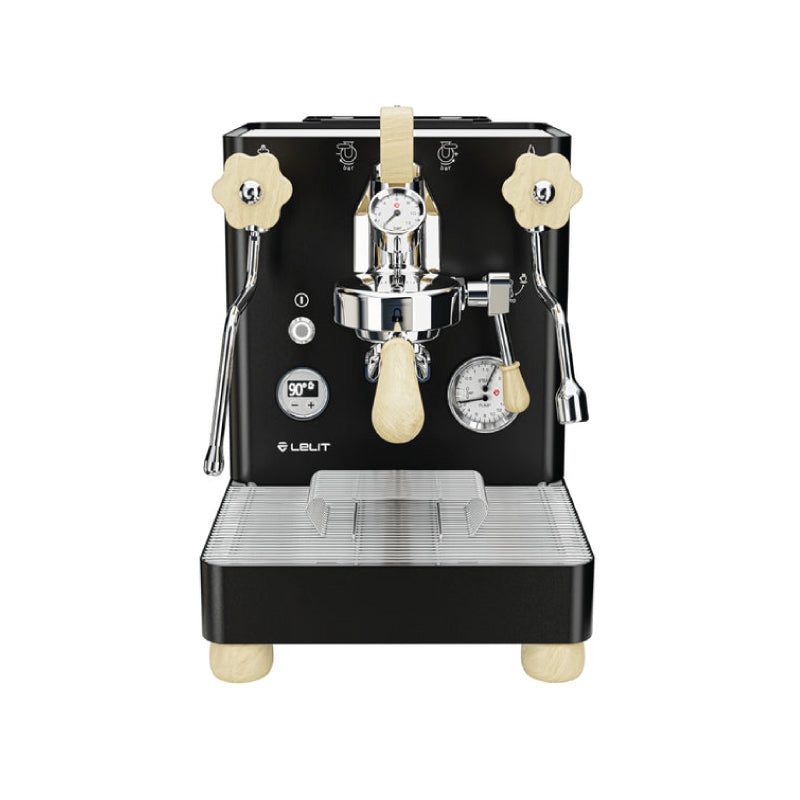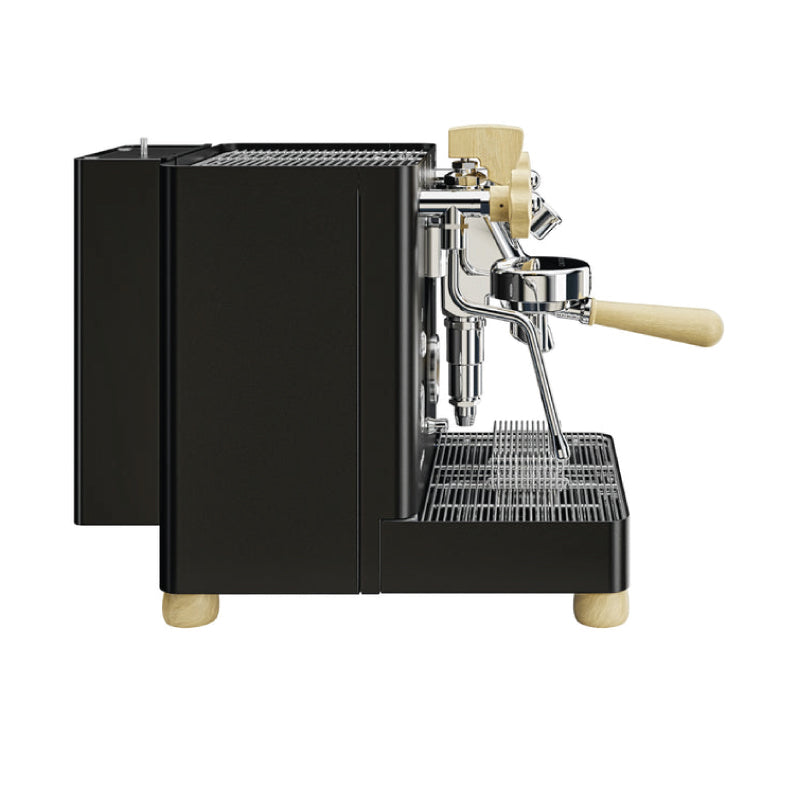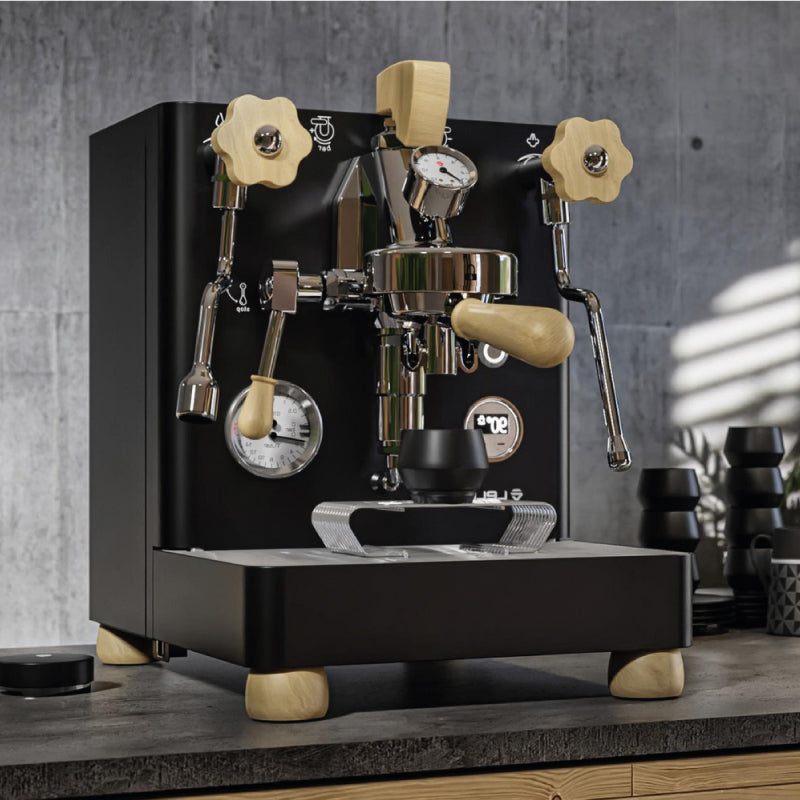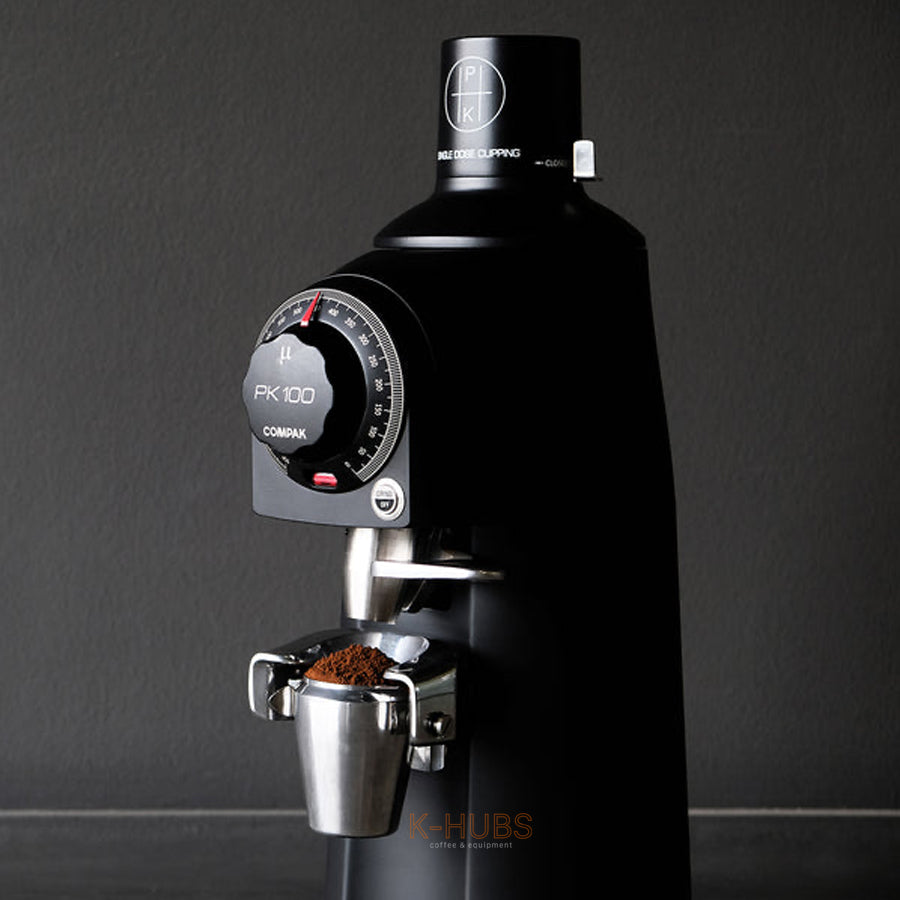 PKLAB 100 SINGLE DOSE
The PK100 is a multipurpose grinder, specially designed for all types of brewing. The single Dose cupping system and the extremely low coffee retention allow for the full spectrum of grind size and brewing methods with a single grinder.
SHOP NOW