Regular price
RM16,500.00 MYR
Regular price
Sale price
RM16,500.00 MYR
Unit price
per
Sale
Sold out
COMPAK R120
WHEN PERFORMANCE MEETS STYLE

MOTOR 1000 W
BURRS Ø 120 MM
Long life tempered steel burrs, life cycle 12.000 Kg. Chute with additional cleaning device. 2,2 Kg hopper.
KEY FEATURES
Constructed of cast aluminum
Micrometric regulation
Turkish to French Press grind range
Auto coffee exit chute sweeper
Double ventilation system
Bag shaker extension
Aluminum front regulator
KEY SPECIFICATIONS
Motor output: 1000 W
Revolutions per minute: 1400 rpm
Ø Burrs: 120 mm
Filter point production: 1,5 Kg/m
Voltage: 230-50 V-Hz
Hopper capacity: 2,2 Kg
Height x width x depth: 775 x 230 x 380 mm
Net weight: 37,08 Kg
FEATURES

ONE PHASE MOTOR 1000 W 1400 RPM
Powerful motor that allows you to work tirelessly in situations of high demand, maintaining all the properties of coffee thanks to the cool grinding technologies.
120 MM FLAT BURRS
Ensures the perfect grind profile from the finest Turkish coffee to French Press, Espresso, Mocha, and Filter. Their productivity is unmatched: 1,4 Kg /min. Special treatment is applied to burrs to ensure top quality for 26500 lb of coffee.
ALUMINUM GRIND ADJUSTMENT DIAL, MADE OF CAST ALUMINUM
Maximum precision is guaranteed with this intuitive control system that allows you to select and configure according to each clients taste.   Grind for brewing the most common methods, from Turkish coffee, to Espresso, Mocha, Filter, Drip, French Press and cupping.
DOUBLE VENTILATION SYSTEM
Incorporates one fan under the motor and one on the upper body to help maintain a low temperature in the most demanding situations.
BAG SHAKER
Facilitates properly filled coffee bags and prevents matted grounds.  Exit chute extension kit included, which allows for high capacity bags and receptacles, thus adapting to all needs.
WARRANTY INFORMATION

All coffee machines and coffee grinders purchased from K-HUBS are covered by a one-year warranty, starting from the date of purchase. This warranty ensures that the equipment is free from defects in material and workmanship under normal use and service.

General Warranty Terms and Conditions for Coffee Equipment:

Warranty Coverage: The warranty covers manufacturing defects and malfunctions that occur during normal use of the coffee machines and coffee grinders. It includes repairs or replacements of defective parts or the entire unit, at the discretion of K-HUBS.
Exclusions: The warranty does not cover damages caused by misuse, accidents, unauthorized repairs, modifications, or any other circumstances beyond normal use. It also does not cover cosmetic damages or wear and tear resulting from regular usage.
Warranty Claim Process: To initiate a warranty claim, customers must provide the original proof of purchase, including the date of purchase and product details. The equipment will be assessed by our authorized service technicians to determine the cause of the defect and the appropriate course of action.
Repair or Replacement: In the event of a warranty claim, K-HUBS reserves the right to repair or replace the equipment or faulty parts, depending on the nature and extent of the defect. The repaired or replaced item will be covered by the remaining duration of the original warranty period.
Shipping and Handling: Any costs associated with shipping the equipment or parts for warranty service will be the responsibility of the customer. K-HUBS will cover the return shipping costs for repaired or replaced items.
Limitations: The warranty provided by K-HUBS is limited to the original purchaser and is not transferable. It is valid only when the equipment is used in accordance with the manufacturer's instructions and guidelines.
Discretionary Warranty: K-HUBS reserves the right to determine the validity of warranty claims and to make the final decision on whether to repair or replace the equipment or parts covered under warranty.
Share
View full details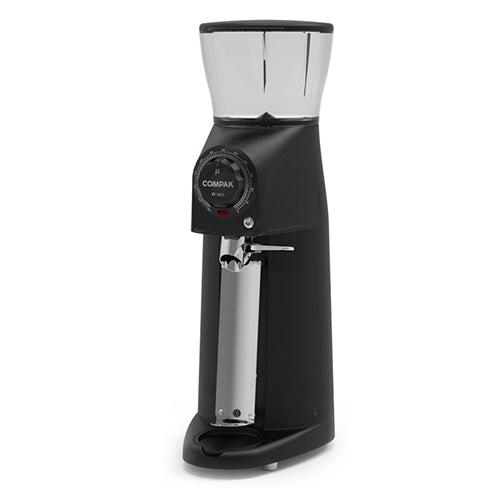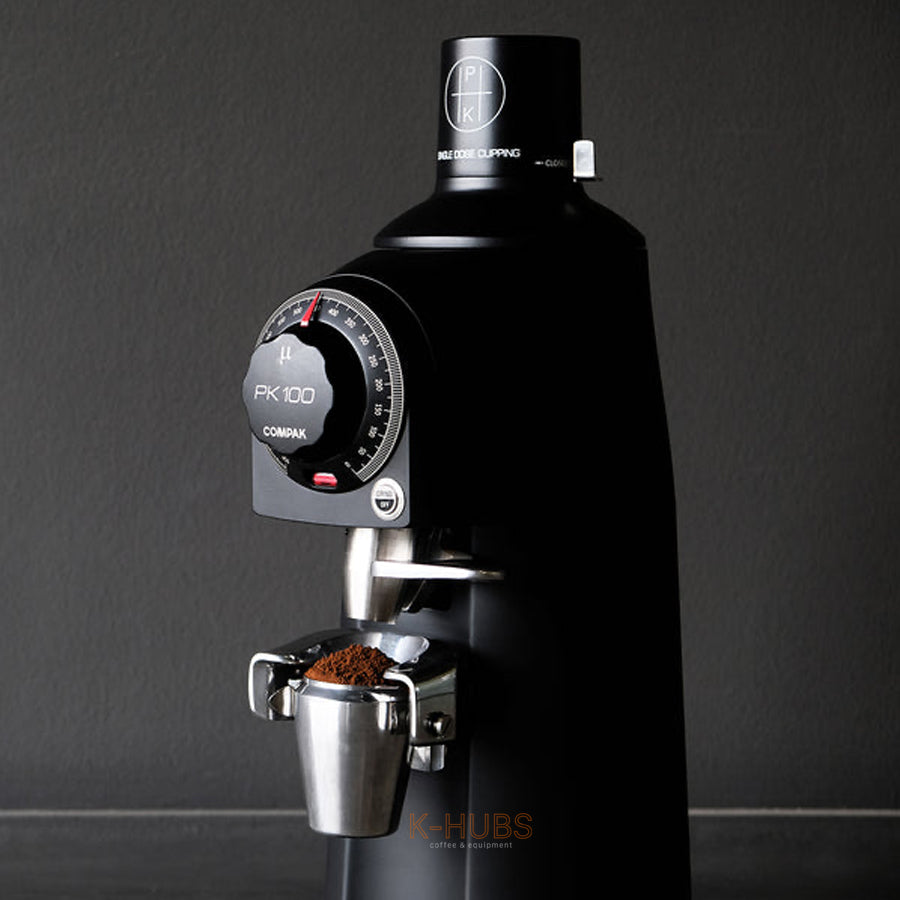 PKLAB 100 SINGLE DOSE
The PK100 is a multipurpose grinder, specially designed for all types of brewing. The single Dose cupping system and the extremely low coffee retention allow for the full spectrum of grind size and brewing methods with a single grinder.
SHOP NOW