Regular price
RM18,999.00 MYR
Regular price
Sale price
RM18,999.00 MYR
Unit price
per
Sale
Sold out
BARISTA T ONE
T Technology© inside by Ascaso.
Multi-group technology. Full PID control. It offers a great thermal stability with a high level of energy efficiency (low energy consumption) and clean and fresh water in each coffee.
____________________
Multi-group (separate) technology
with PID control High professional-grade performance: Thermal stability guaranteed. High steam production.
Clean coffee. Minimal metal migration to the beverage through the use of stainless steel. Complies with European regulation EN 16889
Freshly Delivered Water. Avoiding the use of standing, constantly reheated water to make the coffee.
Energy efficiency. We deliver a 50% average saving compared with a traditional machine and 25% compared with other multiboiler machines.
____________________
MAIN FEATURES
Multi Group technology (on/off by group). Professional Thermodynamic Groups.
Independent steam boiler. Stainless steel Aisi 316. Extremely sturdy. Large capacity.
External Pid control (+ 0,1oC) each group and steam boiler.
External timer for each group.
Digital Display in each group Multiple functions. Total control.
Thermal lagging on steam boiler and groups.
Thermal stability (+- 0,5oC).
Dynamic preheating (coffee groups).
Energy efficient (- 50%).
High performance volumetric pump. Constant pressure even after a prolonged and simultaneous use of more groups.
Powerful steamer (10 mm anti-lime scale tube. Stainless Steel. Cool touch).
High-precision filters in AISI 304 stainless steel. Designed for baristas: LED in work area, 5 volume selections, Pid controls...
WARRANTY INFORMATION

All coffee machines and coffee grinders purchased from K-HUBS are covered by a one-year warranty, starting from the date of purchase. This warranty ensures that the equipment is free from defects in material and workmanship under normal use and service.

General Warranty Terms and Conditions for Coffee Equipment:

Warranty Coverage: The warranty covers manufacturing defects and malfunctions that occur during normal use of the coffee machines and coffee grinders. It includes repairs or replacements of defective parts or the entire unit, at the discretion of K-HUBS.
Exclusions: The warranty does not cover damages caused by misuse, accidents, unauthorized repairs, modifications, or any other circumstances beyond normal use. It also does not cover cosmetic damages or wear and tear resulting from regular usage.
Warranty Claim Process: To initiate a warranty claim, customers must provide the original proof of purchase, including the date of purchase and product details. The equipment will be assessed by our authorized service technicians to determine the cause of the defect and the appropriate course of action.
Repair or Replacement: In the event of a warranty claim, K-HUBS reserves the right to repair or replace the equipment or faulty parts, depending on the nature and extent of the defect. The repaired or replaced item will be covered by the remaining duration of the original warranty period.
Shipping and Handling: Any costs associated with shipping the equipment or parts for warranty service will be the responsibility of the customer. K-HUBS will cover the return shipping costs for repaired or replaced items.
Limitations: The warranty provided by K-HUBS is limited to the original purchaser and is not transferable. It is valid only when the equipment is used in accordance with the manufacturer's instructions and guidelines.
Discretionary Warranty: K-HUBS reserves the right to determine the validity of warranty claims and to make the final decision on whether to repair or replace the equipment or parts covered under warranty.
Share
View full details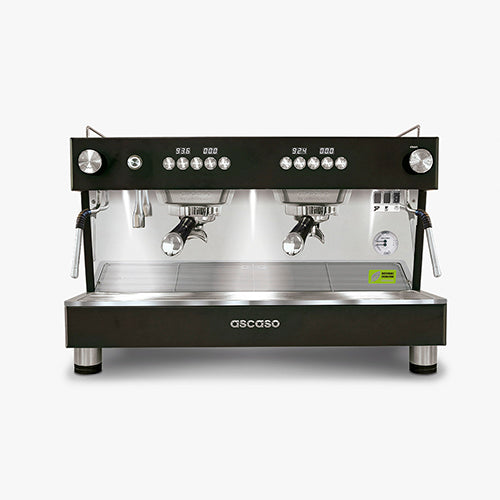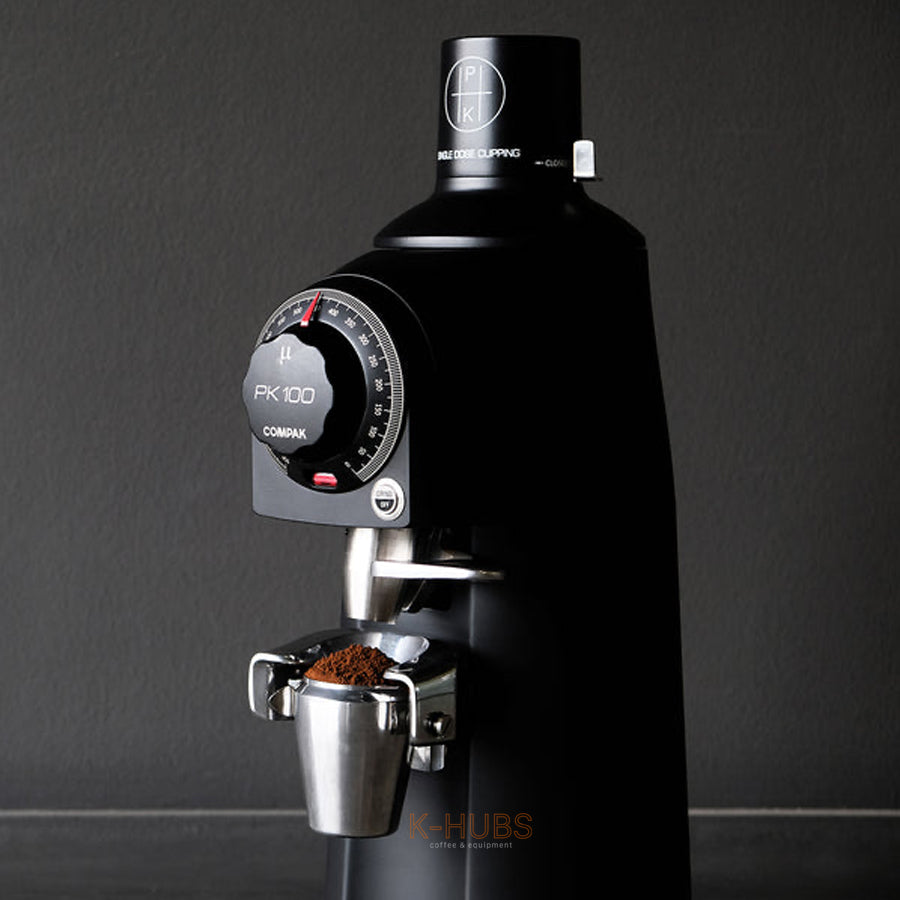 PKLAB 100 SINGLE DOSE
The PK100 is a multipurpose grinder, specially designed for all types of brewing. The single Dose cupping system and the extremely low coffee retention allow for the full spectrum of grind size and brewing methods with a single grinder.
SHOP NOW